So what are plugins anyway?
So glad you asked! Plugins are part of what keeps your website running smoothly, and they are constantly being tweaked by the developers that created them in order to keep up with security features (as we all know cyber security is an ever-changing beast of its own), they also fix bug issues, functionality, and more. If you want to ensure your site is fully secure and functioning, you should be updating your plugins regularly. You should perform plugin updates bi-weekly at the least.
Update your plugins by following the steps below.
1) Login to wordpress
2) Click on the 'Plugins' section on the left hand column
3) Select all plugins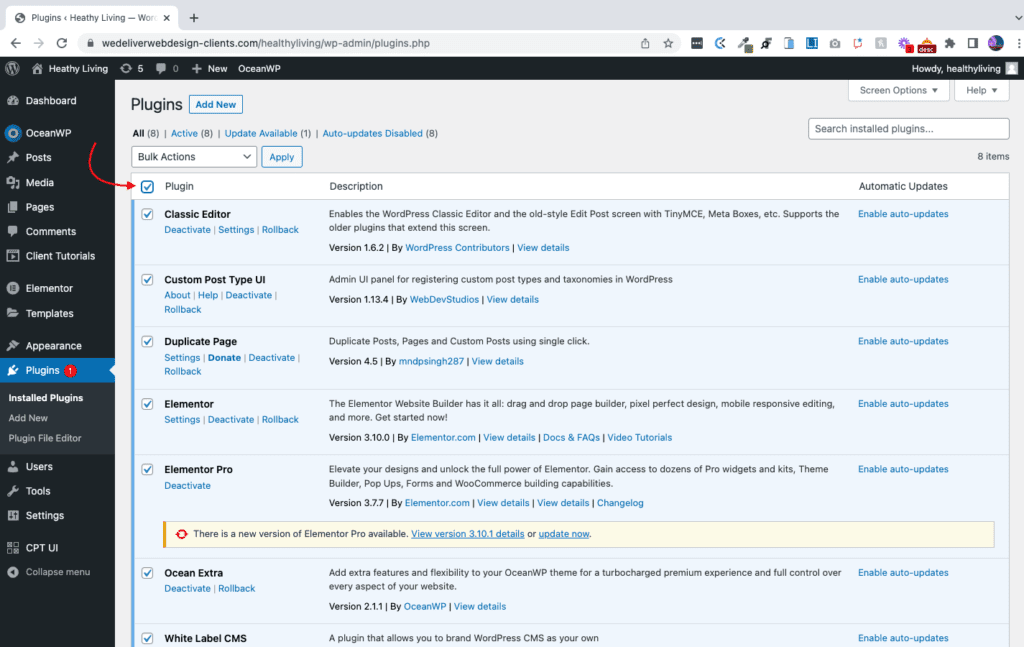 4) Click on 'Bulk Actions' and select 'Update', then click 'Apply'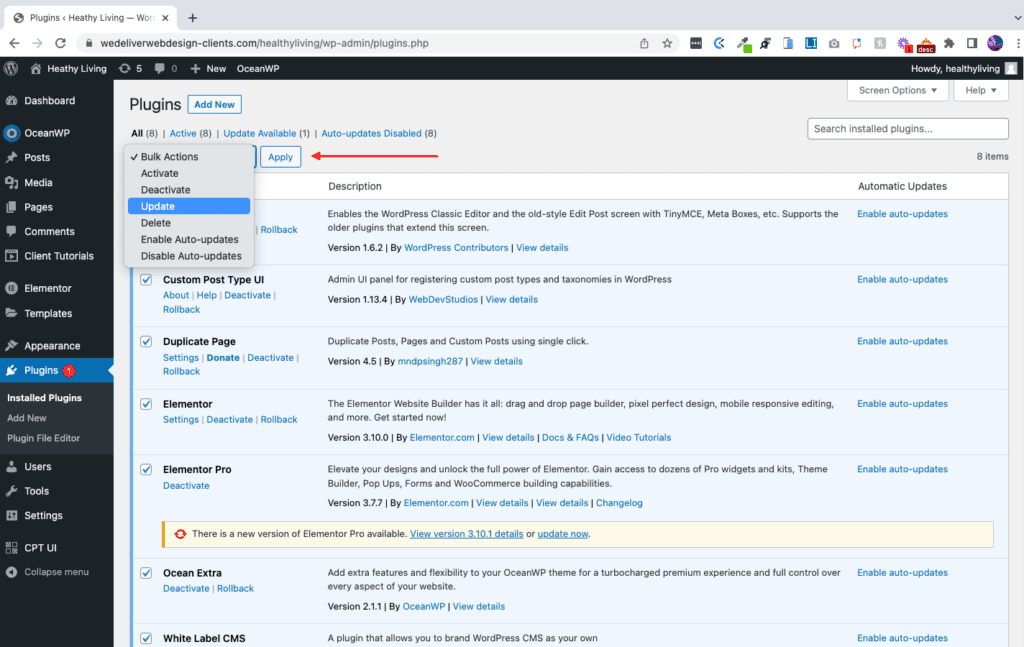 Important: Wait until all plugins have finished updating before you leave or refresh your page.
Congratulations, you're just updated your plugins!
…
Important: In rare cases, updating plugins can result in your site crashing. This does not happen often but is a possibility. This highlights why having backups of your website is so important, especially if your website undergoes frequent updates and changes such as an E-commerce or blogging website. If you wish to have regular backups of your website you can checkout our maintenance plans here where we provide regular backups, security and software updates, monitor any bugs and site performance issues, as well as handling all your plugin, theme and CMS updates. Please note that we also will provide you with a backup of your website upon launching it so that you can keep the initial version of your website in a safe place.
Next tutorial: How to Add a Blog Post