Many times the header and footer of your site is where contact information will be such as phone numbers, emails, addresses, and more. If you ever need to update these things, you have the option to do it yourself saving you both time and money. Just follow the easy steps below!
1) Login to WordPress
2) Click on the 'Theme Builder' under the 'Templates' section
3) Select header or footer to edit
Click on the 'Edit' on the top right of the preview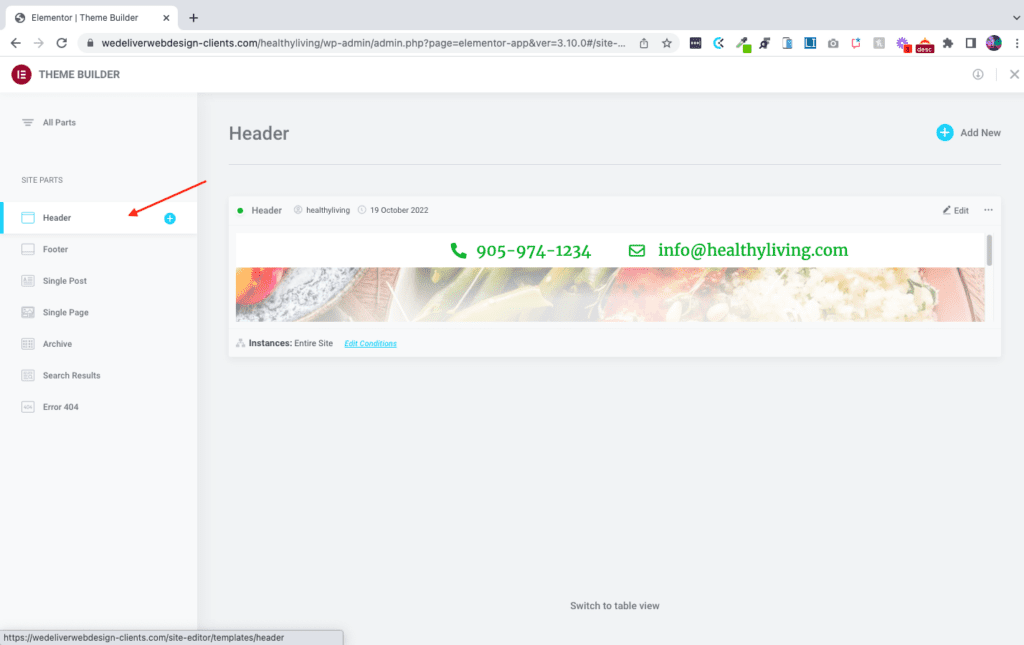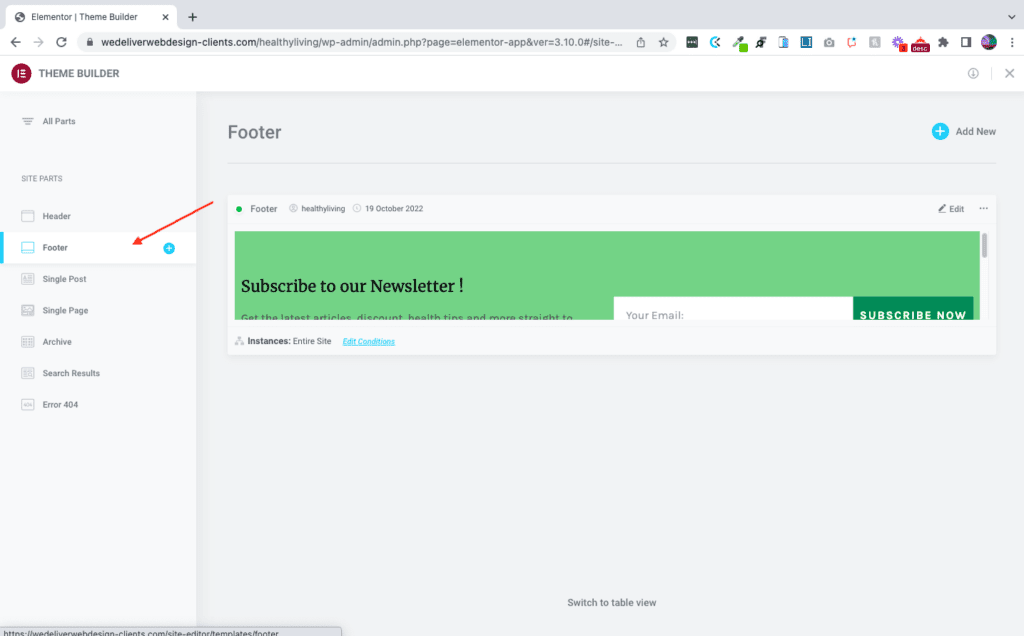 4) Click on the element you wish to update
5) Use the editing options in the left hand column
Use the 'style' and 'advanced' columns for more options.
The Elementor page builder can be a learning curve when using it for the first time. You cal also find more information on how to edit with Elementor here:https://elementor.com/help/the-elementor-editor-structure-and-layout/.
Next tutorial: How to Edit Page Content