There may be a time where you want to change the content within a specific page of your website. With the steps below, you can do just that!
1) Login to WordPress
2) Click on the 'Pages' section in the left hand column
3) Find page you wish to edit and click 'Edit with Elementor'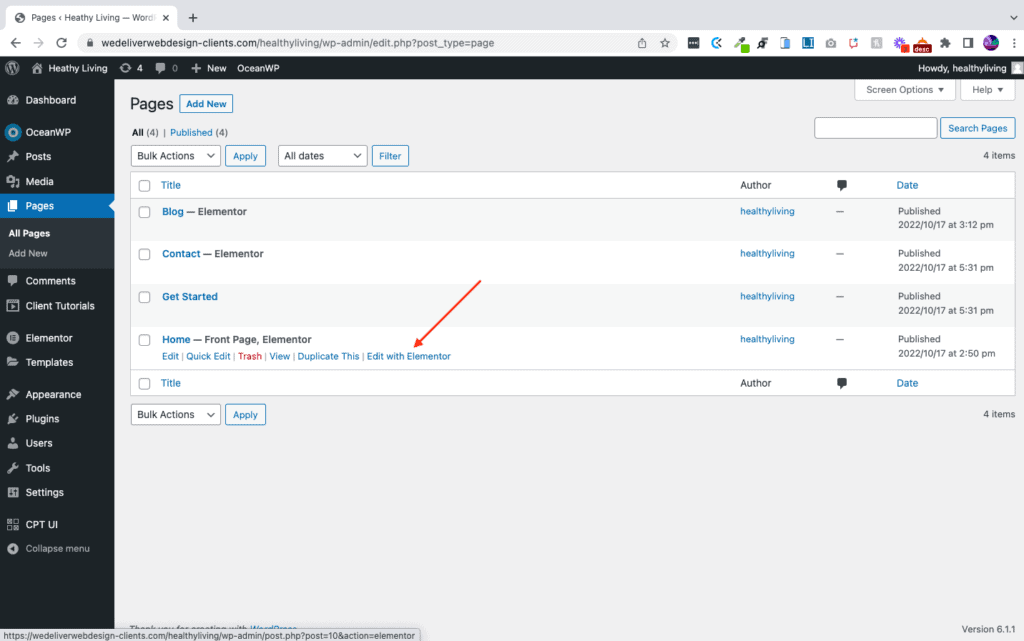 4) Click on the element you wish to update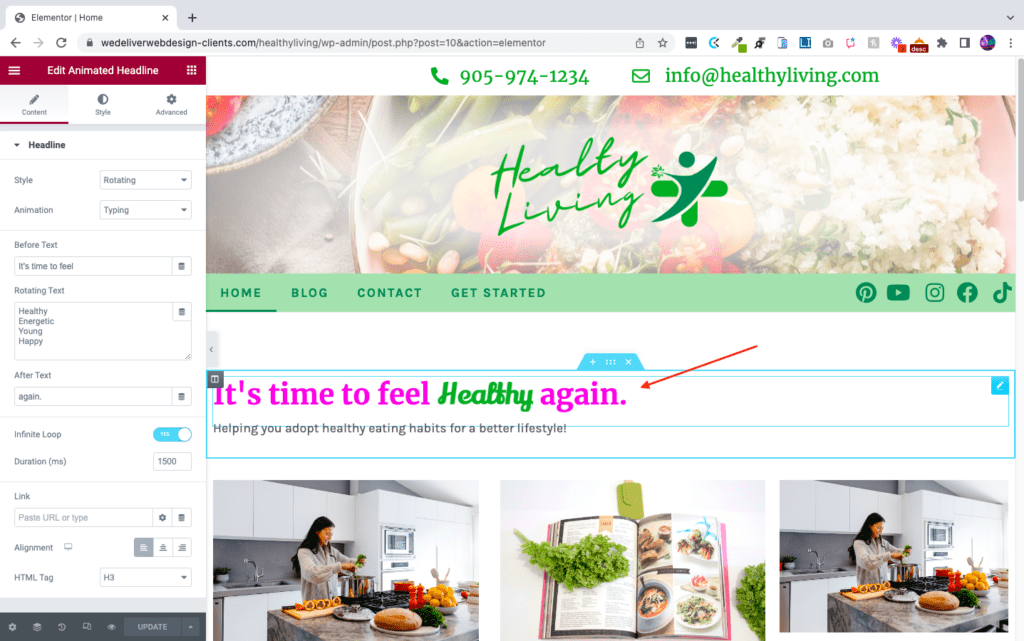 5) Use the editing options in the left hand column
Use the 'style' and 'advanced' columns for more options.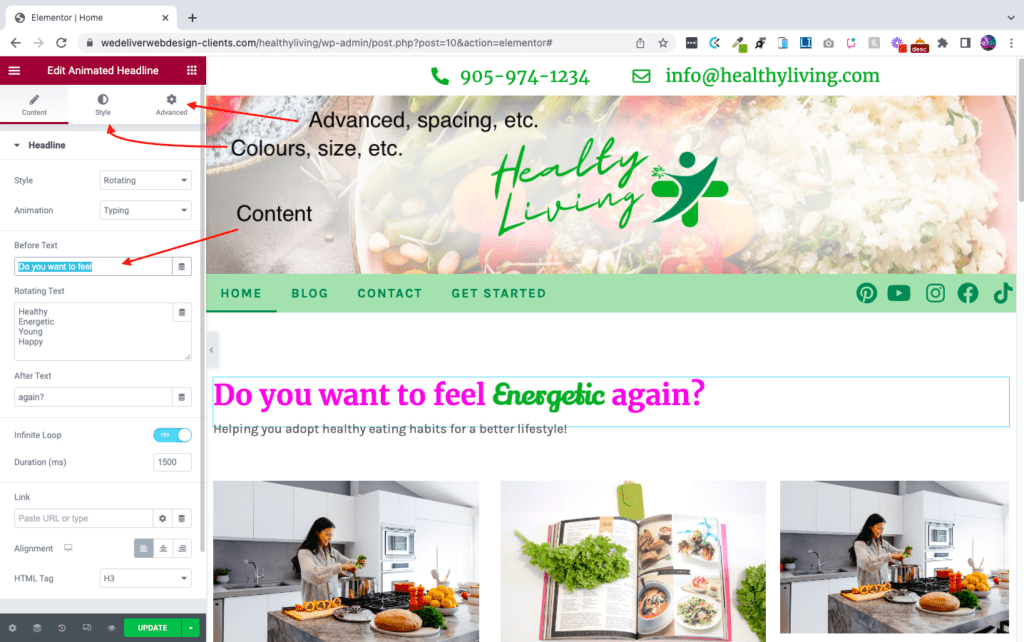 The Elementor page builder can be a learning curve when using it for the first time. You cal also find more information on how to edit with Elementor here:https://elementor.com/help/the-elementor-editor-structure-and-layout/.